The Fantsuam Foundation
The Fantsuam Foundation is a rural NGO in Kafanchan, Kaduna State, seeking to promote development by focusing on sustainable livelihoods, health, and education.  Where possible Fantsuam charges fees for its services, thus generating 65% of its budget through its own revenues.

Early in 2008 Glenn Dodge, a VSO volunteer sponsored by Friends of Nigeria who was working at the Fantsuam Foundation, submitted a proposal to FON to donate $1,000 to Fantsuam for use in microlending.  FON was eager to support microlending and made the $1,000 donation.  Glenn supplied a report describing the group of women who received the microloans and pictures of the handing-out ceremony. 

In November, 2008, Greg Jones visited Fantsuam in Kafanchan.  He and his wife met with VSO volunteers Glenn Dodge and Cicely Brown and with John Dada and Kazanka Comfort, the leaders of Fantsuam.  As a result FON developed a special relationship with Fantsuam, donating a total of $42,305 to Fantsuam over the last eight years

Though Fantsuam started as a microlending organization, it has expanded to do much more.  Their clients are primarily women.  Initially, their repayment rates were 100%, but over time the repayment rates fell to 98%, 97%, then 94%.  Inquiring why some women were not repaying their loans, they discovered the women had AIDS.  Their men had gone off to the big city, contracted AIDS, and infected their wives upon their return. Most of the women with AIDS were shunned by their families, so they had no support.  Because it is the norm that people in Nigerian hospitals are fed by their families, being shunned meant the women were also sick and starving.   In response Fantsuam opened a Women's Health Clinic and created an AIDS support group.  Fantsuam also got involved in computer training when they moved from paper records of the loans to computer accounting.  Eventually, they installed solar cells to power their PCs and a battery backup system to deal with power outages.  In time their training program was Cisco-certified and associated with the University of Jos.           

In 2009 Partners for Development awarded Fantsuam a $250,000 loan to further expand their microlending program.  This was confirmation that Fantsuam was a worthy organization.  It also meant that FON support was no longer needed for microlending, but for the facilities that support microlending.

In 2011 all this changed. Vice President Goodluck Jonathan had taken over the presidency in 2010 when President Umaru Musa Yar'Adua died in office.  Traditionally, northerners and southerners alternated as president.  Since he had been President only for 1 ½ years, Goodluck Jonathan thought it was appropriate for him to succeed himself.  He was reelected in what was considered one of the cleaner elections in 2011.  But the northerners did not agree.  Post-election violence ripped through the Kafanchan community.  Southerners were attacked, and many places of business were burned.  The market in Kafanchan was burned to the ground, and many Fantsuam microlending clients lost everything – their cash-on-hand, their inventory, and their place of business.  Banks were no longer lending money, and there was the danger that no seed would be available so no crops would get planted that year.

As a result, Fantsuam shifted to disaster relief mode.  They purchased metal silos to store grains and purchased grains during times when prices were low for distribution to clients during the "hungry season" when prices would be high and supplies very limited.  They also initiated dialogues between leaders of different sectarian groups in hopes of preventing future violence.  The immediate violence was suppressed by the army mounting 24-hour patrols. 

Then disaster struck again.  Six months after the initial riots, the army decided there was no further threat of violence, so they removed their patrols.  Within a few weeks there were reprisal killings, and full scale riots broke out again within days.  This time schools and hospitals were burned, in addition to places of business and the marketplace. 
Gradually Kafanchan and Fantsuam have returned to normal.  After a second round of silos and grains, in 2014 Fantsuam noticed that the incidence of water-borne diseases was quite high in Bayan Loco, the area of Kafanchan where Fantsuam is located.  Fantsuam tried to shame the local government into fixing up the sewers, open pits down the middle of the streets.   A FON grant was used to shore up a bridge and regrade several roads to improve passage during the rainy season.  Several groups were brought together to endorse continued road and drainage improvements.  
In 2015 Fantsuam expanded their computer training program by acquiring 60 thin client machines.  These are being used to train secondary school students in the use of computers so that their leaving exams can now be taken on computers.
Overall the relationship with Fantsuam has been good, both for FON and for Fantsuam.  Fantsuam has had a steady donor in Friends of Nigeria, and they have been able to leverage our relationship to convince other donors of their reliability.  Here is their website: https://www.fantsuam.org/.
For the Summer, 2019 edition of the FON Newsletter, John Dada wrote the following retrospective. 
FON and The Fantsuam Foundation, a Decade Later
By John Dada, head of The Fantsuam Foundation
The FON and Fantsuam Foundation (FF) relationship is now over a decade old and still going strong. Considering the challenges that can affect long distance relationships, it is indeed gratifying that this relationship has kept faith and still going. It was in 2008 that Greg visited Fantsuam Foundation following several exchanges of emails.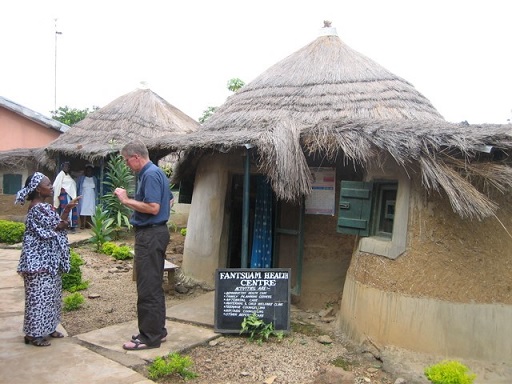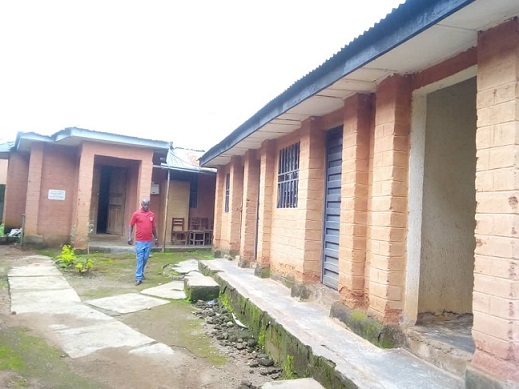 The FON approach has always been to support whatever is the immediate priorities of our host communities. These grants have often acted as catalysts for further development of our programs. The catalytic role of the FON grant is amply demonstrated in their support for the purchase of Thin Clients for use in the new Computer Based Training (CBT) program at the Fantsuam Academy. When the grants arrived on 18th March, 2015, the initial plan of buying 15 HP Thin clients was set aside.  Instead, the funds were invested in the purchase of SIXTY second hand Zinox Thin Clients, using the same amount of funds. By 2019, the CBT now boasts 278 Thin Clients which are used by students for their pre-university entrance examinations.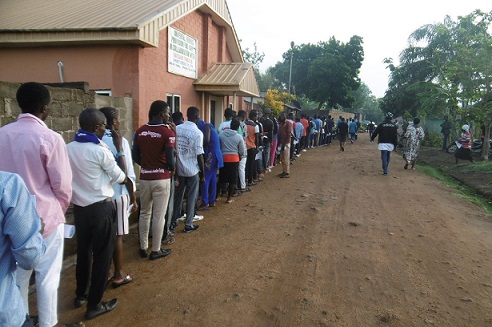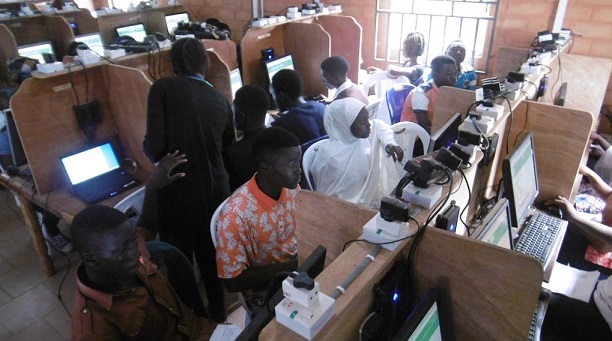 The first grant of $1,000 provided by FON in 2008 was to support the Fantsuam Foundation microfinance program. The funds were disbursed to a group of ten women in the chiefdom of Zankan Marwa on September 9, 2008. The microfinance grew into the FF flagship program serving over 3,000 clients up till April, 2011.
The sectarian violence that broke out in 2011 had devastating effects on our host communities as there were heavy loss of lives and sources of livelihoods.  Some of our surviving clients were seriously traumatized having lost their family members, friends and homes. The Fantsuam microfinance service lost a significant part of its lending portfolio as many of its clients were no longer in a position to repay their loans. FF had to transform into a relief organization to support the hundreds of internally displaced persons (IDPs) including our clients.
 In March 2017, Fantsuam Foundation informed Friends of Nigeria of our efforts to support the victims of the attacks and destruction in the Kafanchan area. Again, FON responded positively and sent US$3,000 for FF to purchase grains for families whose granaries and homes had been burnt down in the crisis. FF was able to purchase grains for distribution to internally displaced persons in several villages of Attakar chiefdom including Manchok, Maisankwai, Tyekum, Maikakpang, Ungwan Kura, Ninte, Godogodo, Goska, Tudun Wada and Bakin Kogi.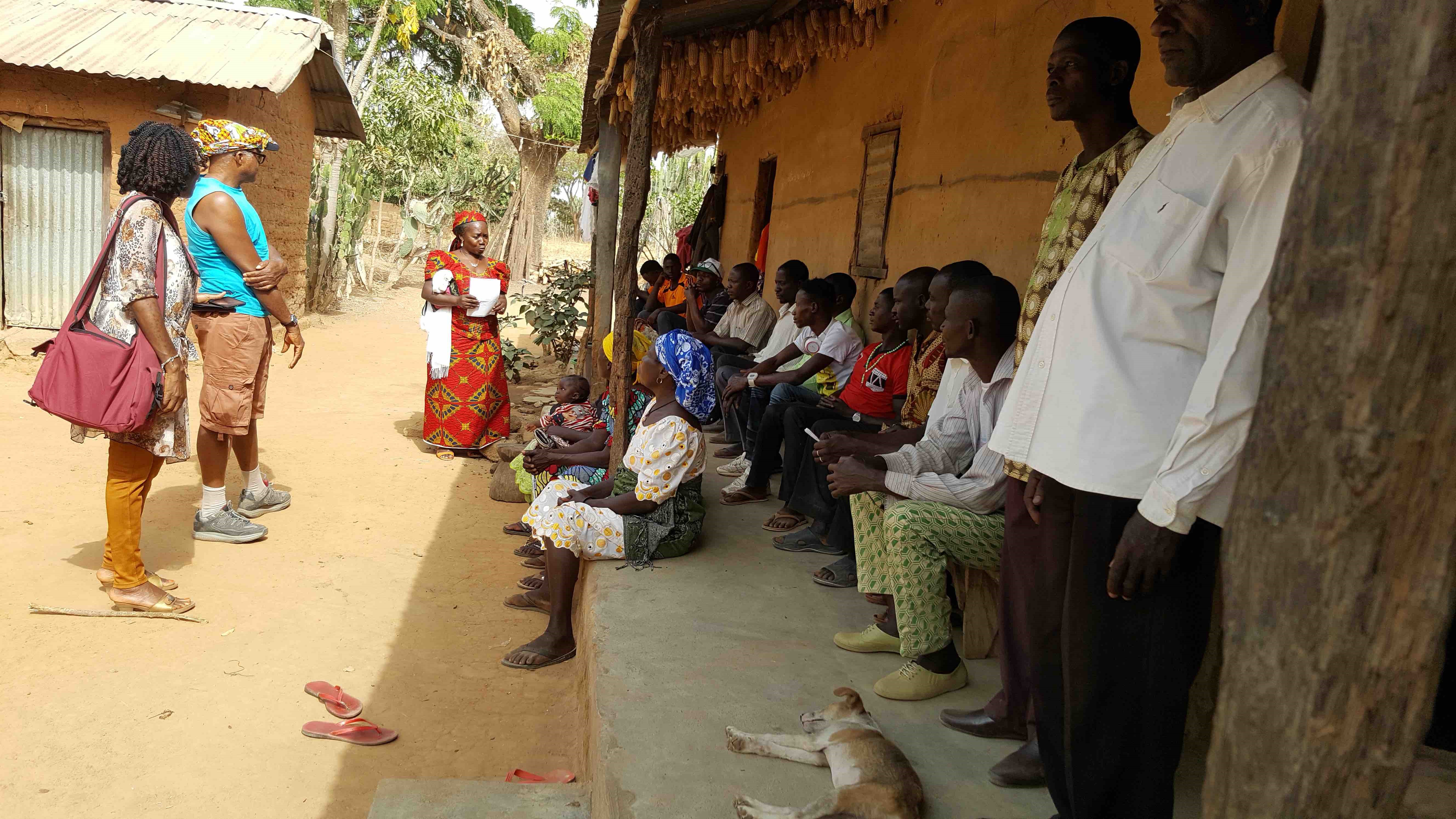 Kazanka Comfort (co-leader of FF) meeting with Internally Displaced Persons in Zandang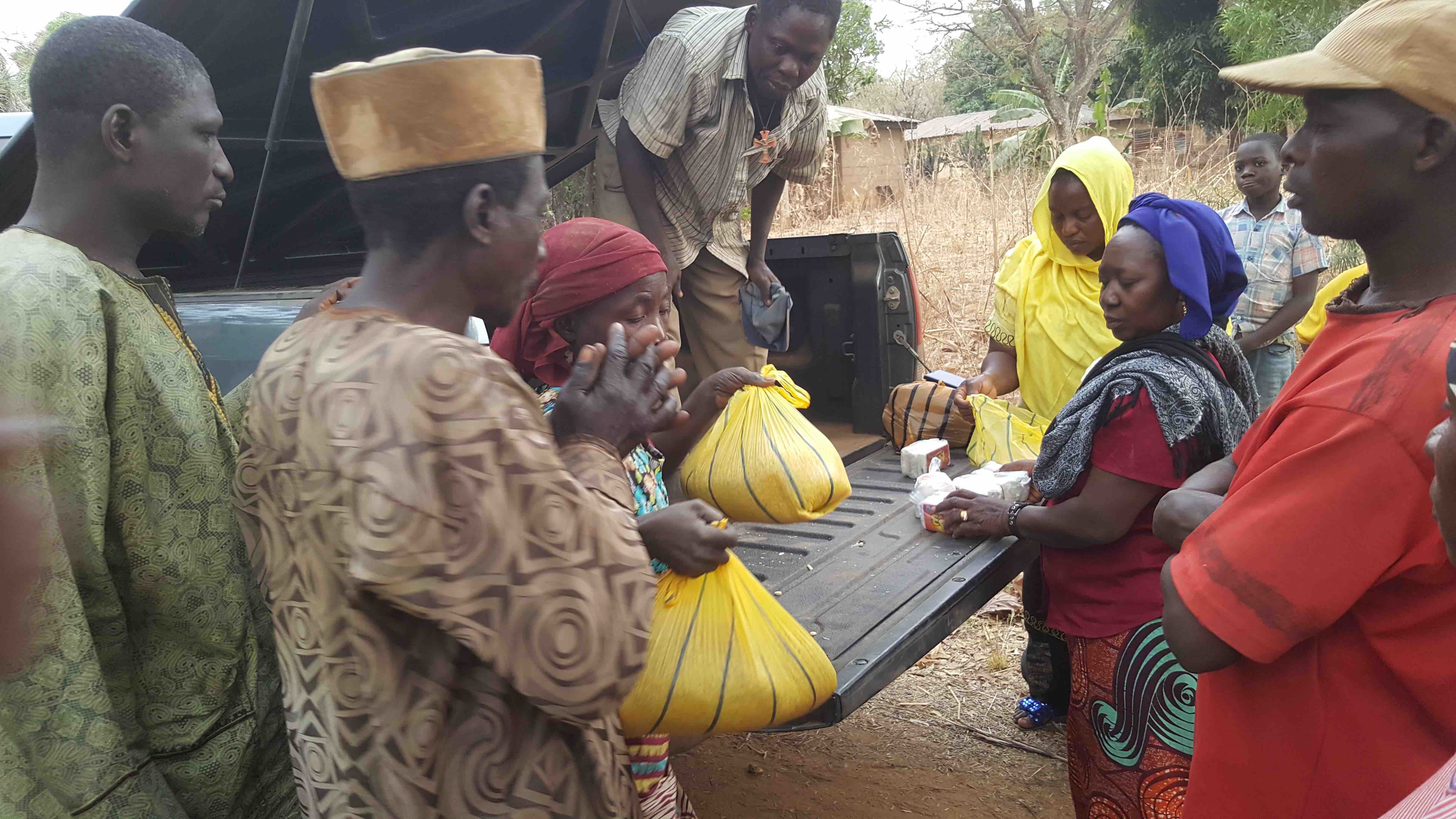 Distribution of grains to IDPs
In February 2014, Fantsuam Foundation applied for and received al grant from Friends of Nigeria for the provision of drainages in the peri-urban slum of BayanLoco as a public health measure to reduce the incidence of water borne diseases, especially typhoid fever. This action turned out to be fortuitous because it helped in the public health awareness drive for the control of the Ebola that arrived Nigeria in 2015.
The cycle of ethnic violence between livestock herders and crop farmers has not abated for some of our communities. We have become fully engaged in peace building at various levels, the most recent is the construction homes for some IDPs in Tafan, using the grant that was received from FON in 2018. This project has attracted attention of another organization, based in Lagos. The organization wishes to support our peace building efforts. Between us, we are now raising funds for the construction of a block of classrooms for the Tafan community. This project demonstrates the catalytic value of FON support.
For these past ten years FON has been a dependable partner as we navigated some of the most challenging times in the life of Fantsuam Foundation. Following the devastation of the ethno-religious strife, our microfinance is slowly rebuilding its capital. The main stay of FF at the present time is the 270-seater computer-based test center for which we have the FON to thank for getting us started with those thin clients.
In April 2019, we received an information from FON asking if we would partner with TCP Global (The Columbia Project Global) to identify micro-entrepreneurs who have viable plans to benefit from loans to increase their income. We immediately mobilized our women's cooperative members who were interested in improved management of local chickens. Already two poultry projects have been successfully established using the grant of $1,875 from TCP Global.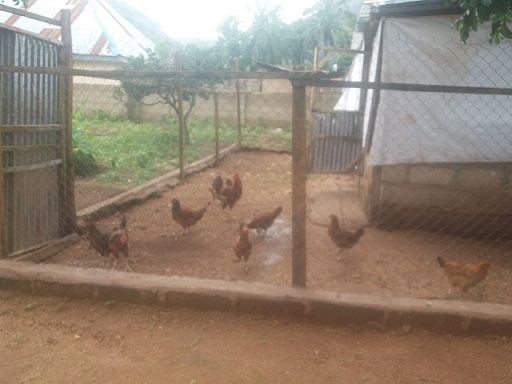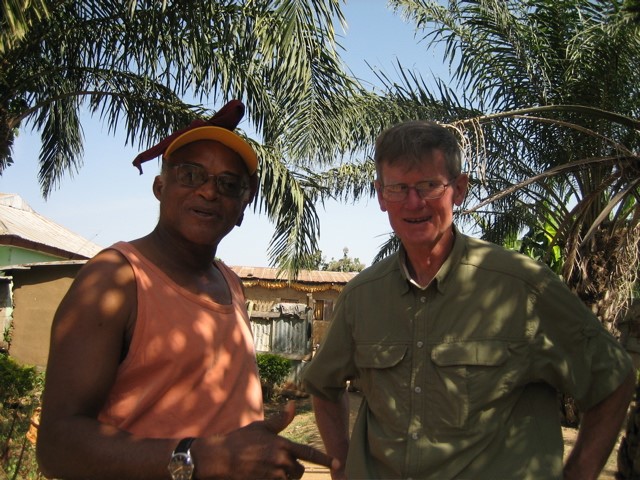 (John Dada and Greg Jones in 2008)

We raise our glass to FON and look forward to another decade of purposeful partnership.
---